It is easy to see why buildings that get a lot of foot traffic should invest in suitable wall protection. With so many people coming and going, they are prone to damage to their interior elements. Walls, in particular, are quite susceptible to abuse. Before long, a pristine expanse would have smudges and streaks, not to mention some deeper dings that are definitely unpleasant to behold. Without wall protection, the management may have to frequently arrange for repairs, something that can be effectively avoided with the installation of protective implements such as wall paneling, bump rails, or wall corner guards.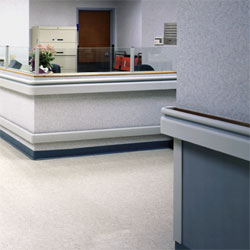 Where foot traffic is substantial, scuffs and scrapes on wall surfaces multiply at an alarming rate. Unfortunately, contact simply cannot be avoided, so the ideal solution is to put something that will prevent bumps and bangs from inflicting damage on the walls themselves. Understandably, something that is sturdy and unyielding is ideal so that it can withstand maximum impact. It is important, however, to maintain the design aesthetic of a place for its interior to remain attractive, albeit protected. A popular choice for many modern setups is stainless steel wall protection. They look sleek and contemporary with their gleaming surface, but the advantages certainly do not stop at the superficial.
Stainless steel, for one, is known to reduce bacterial growth, which cannot be said for other materials commonly used for wall protection. In busy and public buildings, the management is considered liable for any harm that may befall those who enter, so it needs to make sure that its building does not provide exposure to hazardous elements, which include harmful microbes and fungi.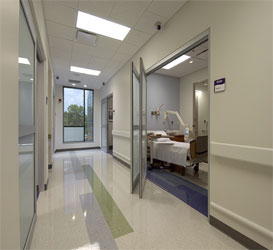 Stainless steel also does not corrode or weaken with the use of harsh cleaners, which effectively allows it to be easily and cheaply maintained. The material is also hardy enough to withstand weather and other extreme conditions, so it is also popularly used on building exteriors as well.
In addition, most stainless steel wall coverings do not require trim accessories, making their installation easier and faster. They are also available in several types, gauges, colors, and patterns so they can cater to a wide range of interior and exterior design.
Wall protection is an issue that plagues the management of all types of buildings. Implementing the appropriate solution must not be delayed or it could run the risk of spending a serious amount of money on simply dealing with repairs.